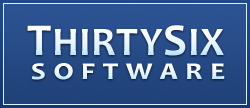 The free just keeps on coming! STC is offering another sponsored webinar, free to members only! Join us and our sponsor ThirtySix Software on Monday, 18 March, from 10:00-11:00 AM EDT (GMT-4) for the live Web seminar Out-of-the-Box Document Management Using MS Word, SharePoint, and Office 365, presented by Lisa Pietrangeli and Ryan Merpaw.
This presentation will show you how a writing team can use Microsoft Word, SharePoint, and Office 365 to create a robust document management solution with little to no involvement from your IT staff. With these tools, your company can benefit from full document storage, metadata, enforcement of standards and styles, as well as review and approval workflow.
While the webinar is free, you must register to attend—and registration is limited, so hurry. Take advantage of another perk of membership with this free webinar sponsored by ThirtySix Software!